Stationary Conveyor Technology
Are you looking for an efficient solution to transport your goods between the areas of production, warehouse, order picking and shipping? And that flexibly and economically? 
PENTANOVA designs conveyors that efficiently carry out the transport of pallets and pallet cages of various types between specific manufacturing locations in your plant.  
Pallet conveyor system from PENTANOVA
In addition to standardized floor conveyor technology, we offer special solutions for atypical load carriers such as roller containers and stretch units - individually designed, according to the requirements in your operation. With intelligent combinations of our pallet conveyor technology solutions, we can realize individual workstations for your specific picking tasks.
We stand for a high standard of safety and quality. Thus, we remain a reliable partner for you and your company even after commissioning.  
Do you still have questions about floor conveyor technology from PENTANOVA? We will be happy to answer them during a personal consultation. 
These are the advantages of our pallet conveyor systems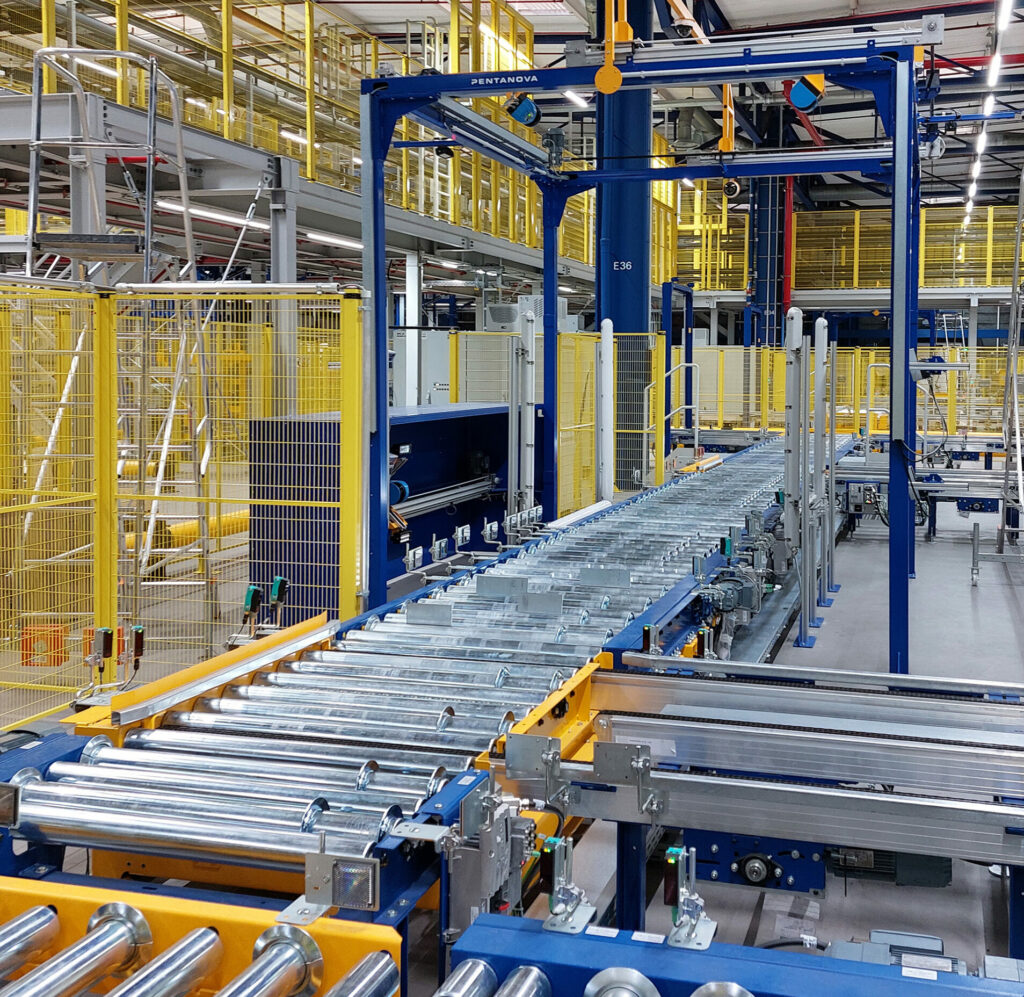 Pallet conveyor systems from PENTANOVA ensure efficient flow of goods and offer a wide range of options for logistics and production.  
Whether cage box or pallet, we ensure safe and efficient transport with high reliability. 
We go far beyond standard solutions and develop your individual pallet conveyor technology. In doing so, we ensure smooth project execution. 
You get the optimal solution for the material flow in production and warehouse. This ensures that your goods reach the right place at the right time.  
Would you like to know how we can develop or expand your pallet conveyor technology? 
Pallet conveyor technology to suit your requirements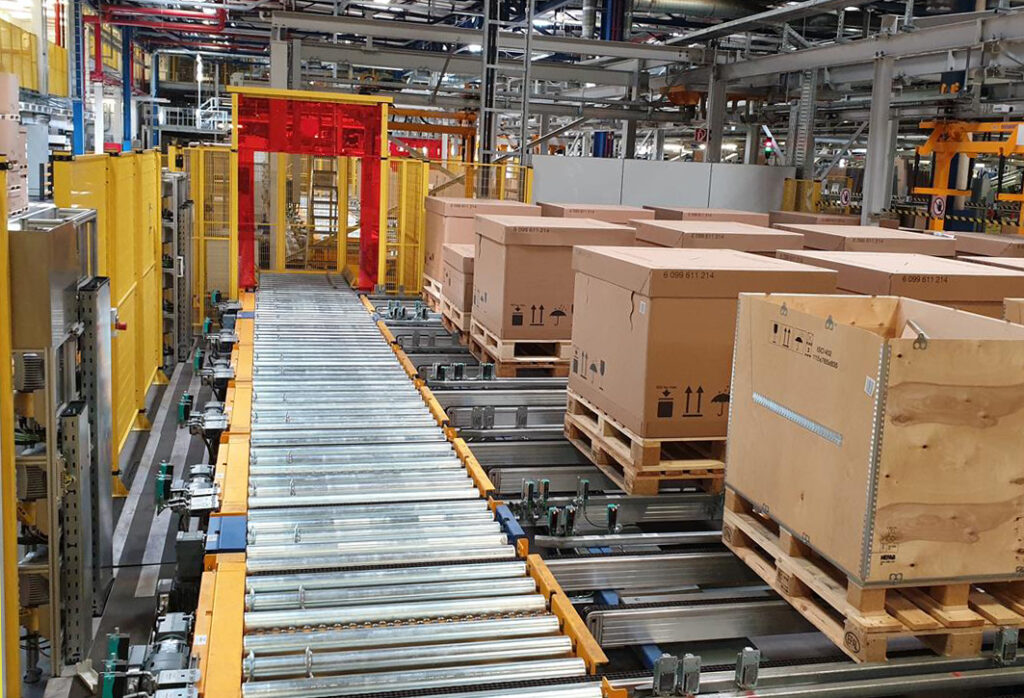 With the right pallet conveyor technology, the daily tasks in your production or logistics can be completed better and faster. This way, you create an optimal working environment for your employees and productivity increases.
PENTANOVA develops your pallet conveyor technology precisely tailored to your requirements and circumstances.
With PENTANOVA you have a project partner for the future at your side. With our extensive service offer we will accompany you and your plant for many years, if that is what you want.
Your advantages with PENTANOVA
We develop your customized and high-quality solution. You benefit from our many years of experience and numerous references in intralogistics.
We deliver innovative ideas that are precisely tailored to your requirements. Our engineers and technicians share their know-how with you and explain everything in an easy-to-understand way.
We bring decades of experience in intralogistics to the table. As a former division of the plant engineering company Eisenmann, we bring extensive expertise in the planning, development and implementation of individual material flow projects. We continue to meet our high quality standards under our new name.
We grow with your company, if you want us to. PENTANOVA accompanies you from the first step in intralogistics to renewal, maintenance and refurbishment. Because your system should also be able to grow with your requirements.
Intelligent and fully automated processes are the future - so let's start with the implementation.
Do you have any questions about PENTANOVA Stationary Conveyor Technology?
Please feel free to contact us. Personal contact and cooperation in a spirit of partnership are our top priorities.