Painting systems for industrial painting
Painting systems for industrial painting
Fully automatic painting systems for all industries
PENTANOVA supplies the full range of surface treatments for all industries and workpieces, whether made of metal or plastic.
From exterior mirrors and wheels to large components for agricultural machinery and entire vehicle bodies - we design, program and supply automated solutions for your painting systems.
This also includes process equipment such as pre-treatment and dip painting, dryers, spray booths and matching conveyor technology.
We bring decades of experience in the painting sector to the table. Our competence centres for industrial painting are former subsidiaries of the plant engineering company Eisenmann.
Our experts plan, design and implement the necessary process equipment for your painting solution or realise it as a whole.
Our offer for your painting systems at a glance
Your company deals with the painting and coating of various workpieces made of plastic or metal? Are you looking for a supplier who plans, manufactures and implements your painting technology?
PENTANOVA offers the rightsolutions for the design and implementation of automated painting and coating systemsfor all industries. 
We cover the entire spectrum of surface treatment so that you receive a holistic, customised painting solution. We also always keep an eye on the topics of energy efficiency, economy and environmental protection.
Would you like to learn more about PENTANOVA's industrial painting solutions? 
Pretreatment and electrocoating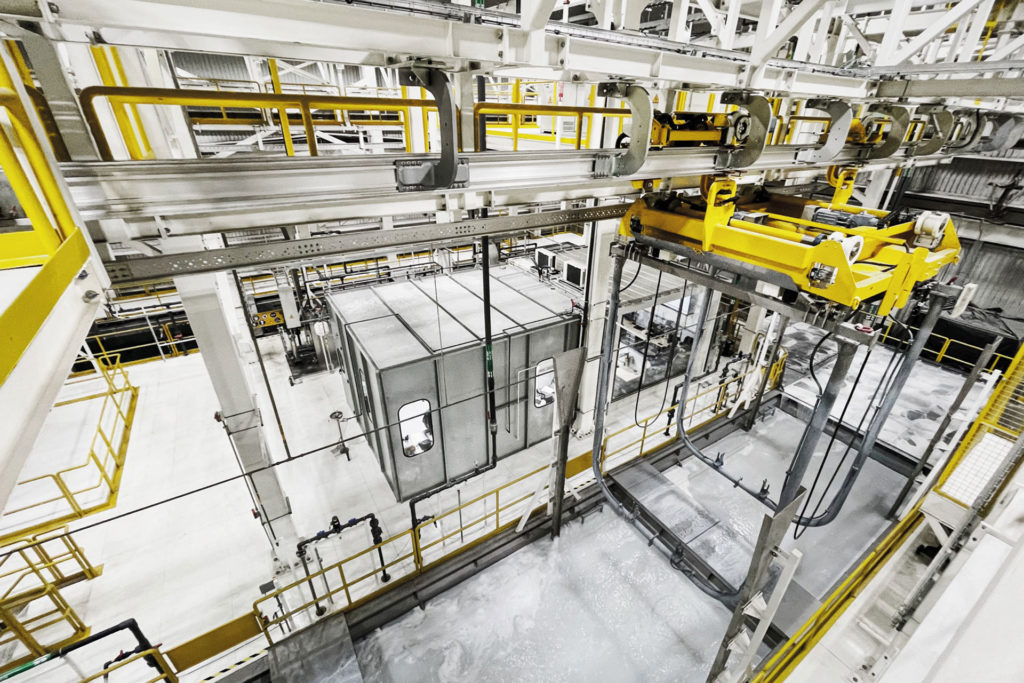 PENTANOVA designs and supplies cost-efficient high-end solutions for your surface pre-treatment and KTL coating (KTL= cathodic dip coating).
Our technical experts develop the right pre-treatment process in combination with cathodic dip painting (KTL) for your requirements. This way, your workpieces are optimally prepared for all further painting steps and protected against corrosion.
We also support you in implementing the right solutions for the most resource-efficient production possible in the energy-intensive pre-treatment process.
For pre-treatment and cathodic dip painting, we draw on experience from a wide range of projects from smaller add-on parts to industrial chassis weighing several tonnes.
Here, we complement the process technology with the conveyor technology that is right for you.
Would you like more information on pre-treatment and cathodic dip painting?  
Spray booths for wet painting and powder coating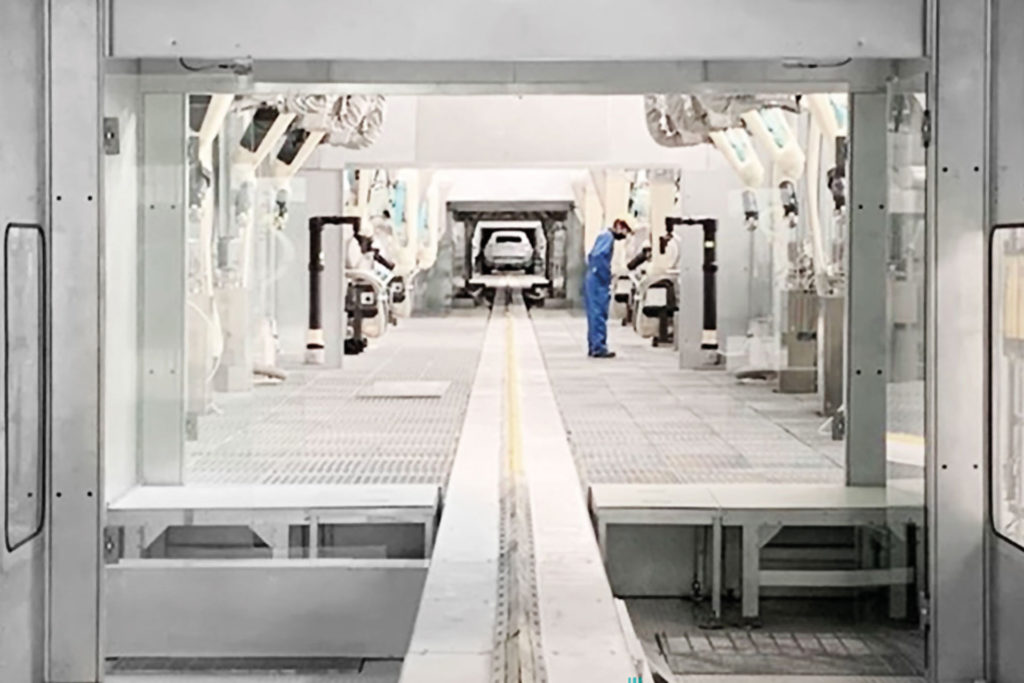 We manufacture spray booths for you that fit your requirements - whether wet painting or powder coating, whether manual, semi-automated or fully automated paint application.
We plan, design and implement the best solution for your requirements.
PENTANOVA spray booths are designed for a wide range of applications and industries.
We adapt the spray booths to your specifications with regard to process parameters, throughput, clean room classification and your other individual wishes. In this way, we also create a customised, highly efficient solution for you.
PENTANOVA stands for high reliability in plant engineering - and this also applies to the development and realisation of your new spray booth.
Would you like to learn more about spray booths from PENTANOVA?   
Dryer for optimal painting results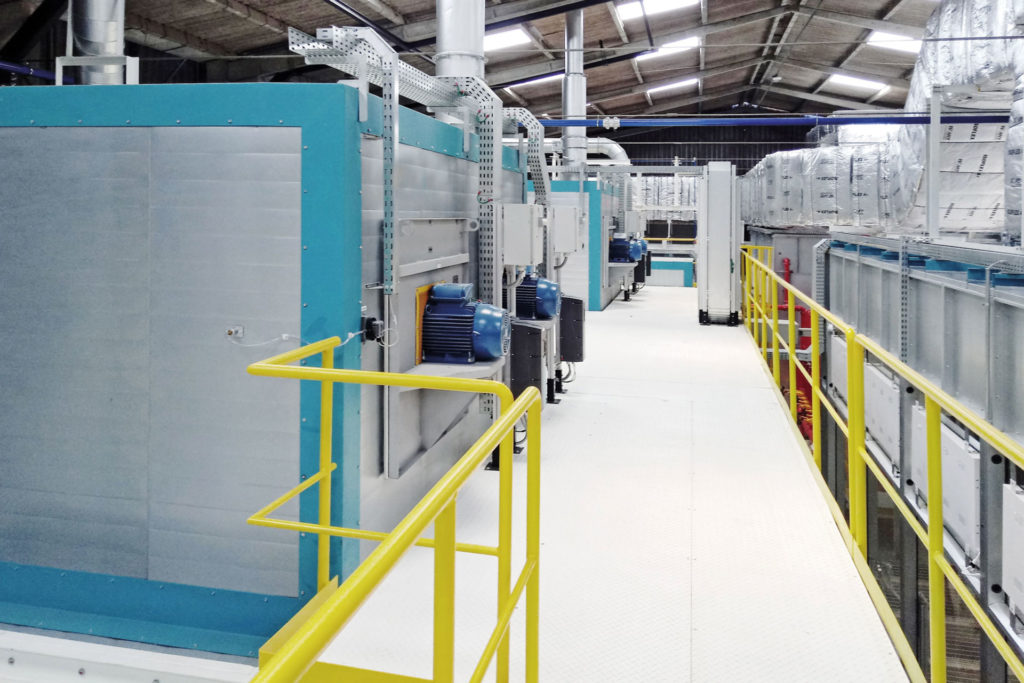 PENTANOVA designs process dryers that ensure high quality of your painting results.
We ensure that our dryers meet your requirements and that the components run through the optimum drying curve.
In this way, the lacquer layer of the workpieces is optimally cured and the quality of the end product is guaranteed.
Are you interested in a dryer for industrial painting? 
Workstations: Modular and flexible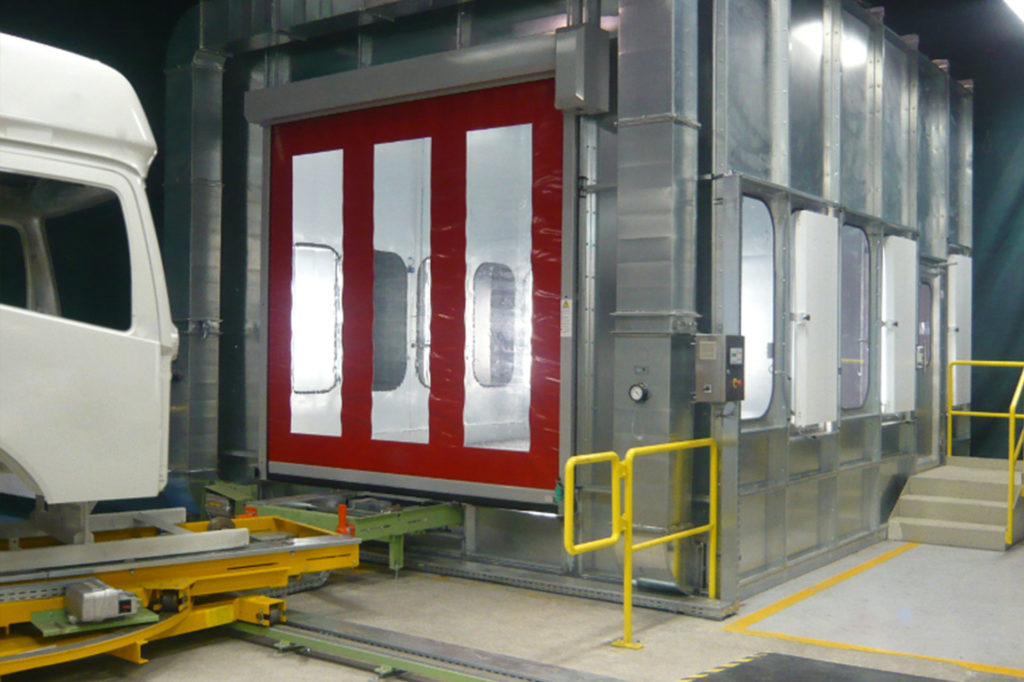 We develop workplaces that fit you and your company exactly.
Workplace systems from PENTANOVA are pre-assembled in transportable sizes and completed on site.
The modular design enables the shortest installation times, so that you can react quickly and flexibly to changing work steps with our solution.
Whether it's an open audit station or a closed spot repair booth, PENTANOVA creates workplaces with a focus on ergonomics and optimal lighting to create a pleasant working environment for your employees.
Would you like to know more about jobs for industrial painting? 
Conveyor technology for the optimum configuration of your painting line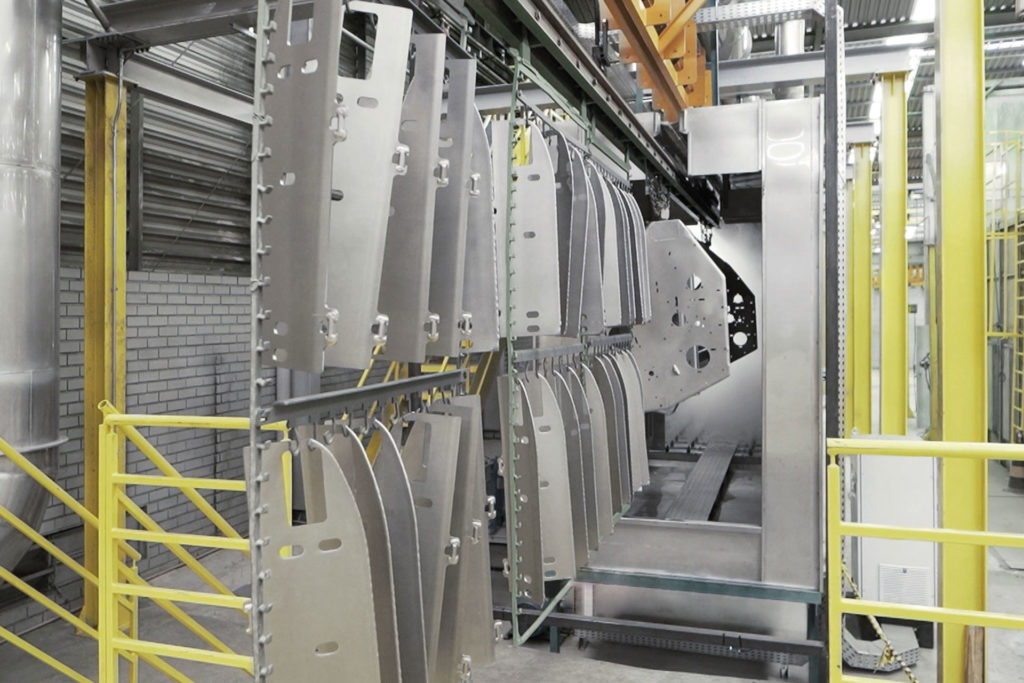 Conveyor technology is fundamental to the smooth and efficient operation of a paint shop.
PENTANOVA designs the individually suitable conveyor technology for your painting line. Whether floor or overhead conveyor technology, we will find the optimal solution for transporting your workpieces.
No matter what you want to paint and how extensive your painting line is, we will develop a fully automated conveyor technology solution for your application that precisely matches the cycle times and desired throughputs.
Are you interested in an individual conveyor technology solution in industrial painting? 
Colour and material supply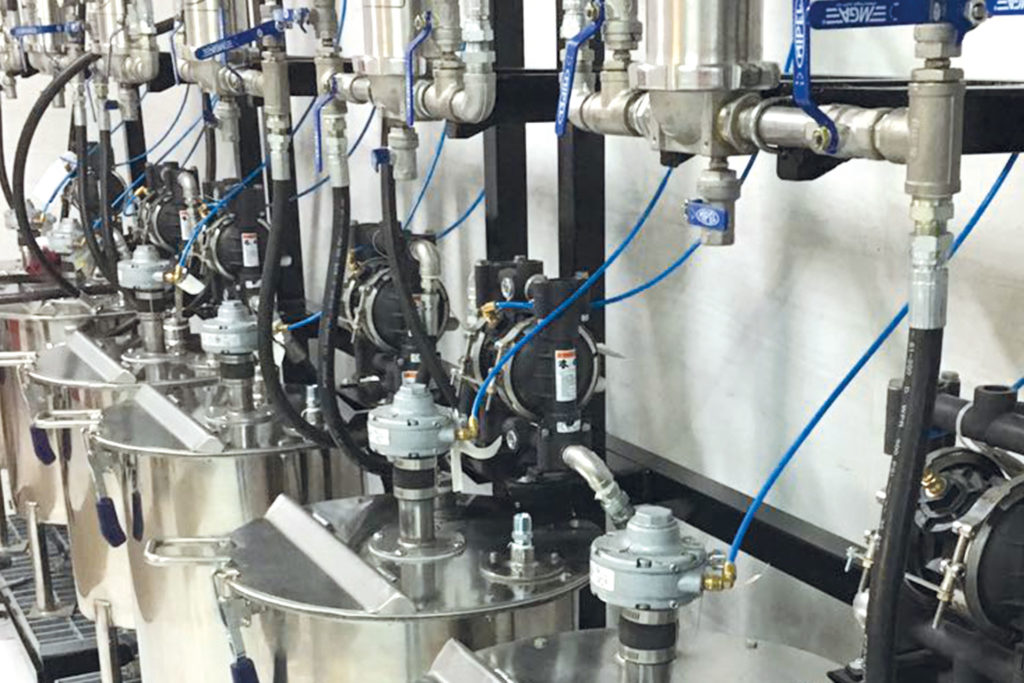 We offer complete systems for the preparation and supply of all types of coatings, thick materials and waxes.
At PENTANOVA you get your tailor-made complete solution for all aspects of ink and material supply. We develop your new system entirely according to your requirements.
Fast colour changes, different workpieces in one system, automatic or manual painting - we have a solution for all this in the area of colour supply.
You need a material supply for your sealing or wax application? We plan, design and implement the ideal concept for you.
PENTANOVA paint and material supply systems are particularly efficient and state of the art.
On request, we also take care of upgrading and retrofitting existing systems. This way you are prepared for the future and your system runs safely and efficiently.
Do you have questions about PENTANOVA's colour and material supply? 
Your advantages with painting systems from PENTANOVA
PENTANOVA has stood for reliable execution and project management for years. As an efficient project partner, we take agreed dates and deadlines very seriously and keep to them.
You benefit from our lyears of experience in industrial painting. Our employees are true professionals in their field and use their know-how for your painting system.
We bring decades of experience in the painting sector to the table. Our competence centres for industrial painting are former subsidiaries of the plant engineering company Eisenmann. We also fulfil our high quality standards under a new name in a proven form.  
You come first for us! Our relationships are characterised by reliability and trust. We keep agreed deadlines exactly and bring innovative ideas on board.
We are internationally positioned and think globally. Thanks to our compact structure, however, we act as agile and nimble as a medium-sized company.
You have questions about our painting systems
Please feel free to contact us. Personal contact and cooperation in a spirit of partnership are our top priorities.