Individual planning and consulting for automated solutions in industry
PENTANOVA plans and manufactures systems and components for almost all requirements of automated solutions in industry.
We base this on a precise analysis of your requirements and the possibilities for realisation. During the detailed conception of your project, we always keep your individual requirements firmly in mind. If you wish, we can go beyond standard planning - but we keep an eye on all current standards and laws.
We will even take over the preparation of your tender for you, if you wish. We can also help you if you only have a vague idea of your future automation solution so far. Our sales engineering supports you in the development and tendering of your customised system.
Highly efficient plant planning and competent sales engineering with simulation
With PENTANOVA, your automation project is in the right hands right from the start. You can count on the expertise of our experienced engineers even when your sheet is still blank. We support you in the conception and simulate your project together with you. In this way, potential weak points can be avoided and required system configurations can be correctly defined from the very beginning. 
PENTANOVA'stargeted sales engineeringensures that your tender already contains the right details and is optimally tailored to your needs. 
With our comprehensive know-how and many years of experience, we ensure that everything goes according to plan. As a strong partner, we are often involved in the planning of complete systems at an early stage. We simulate your system already in the design and project planning phase.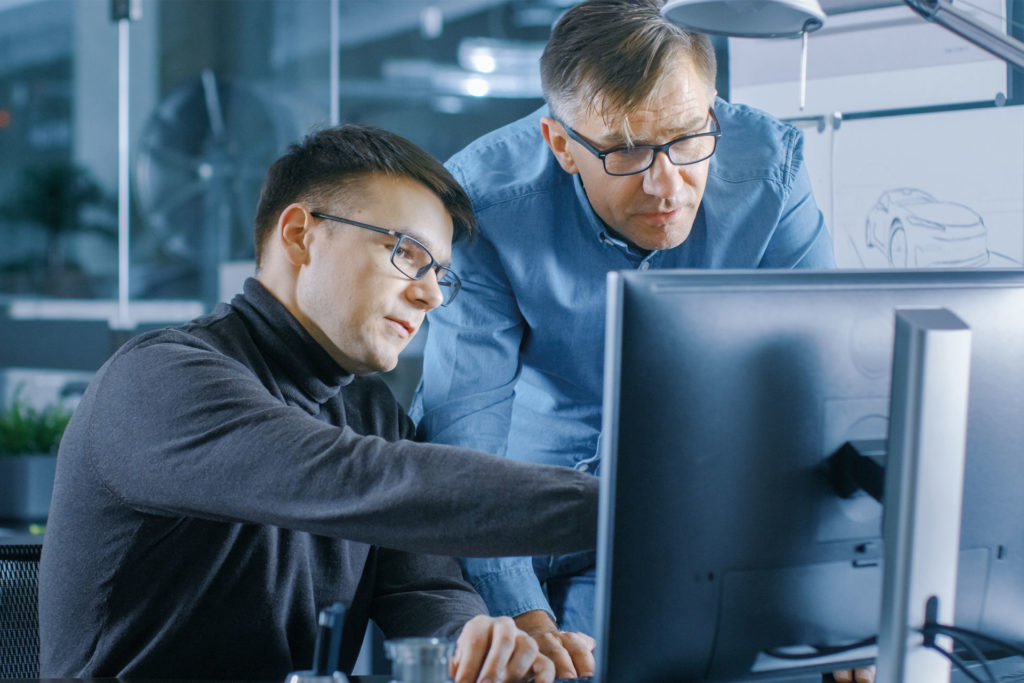 Even if your specifications have already been determined or standards have been set, we reliably plan the on-time implementation of your automation solution while maintaining the highest quality standards. In the process, we also check possible weak points in the concept and suggest alternative solutions if necessary. We always take a targeted and structured :
We look closely and advise you competently
Your enquiry is precisely analysed by our experienced specialists. In doing so, we are guided by the specifications you provide us with and check the feasibility based on your concrete requirements.
Within the scope of our planning and consulting services, it is important to create individual solutions for your requirements. We identify possible weak points in the concept and develop alternative solutions for them.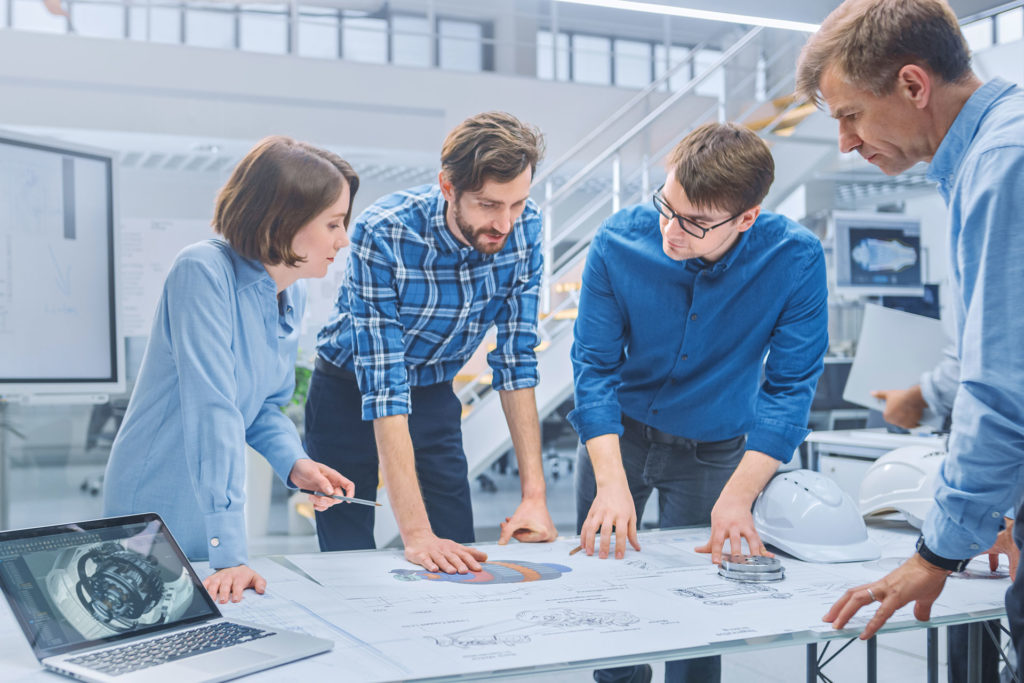 We go into depth for you and specify your requirements
PENTANOVA is your contact and informs you about the advantages and disadvantages of the different systems for design and execution.
Adapted to your specifications, we thus select the appropriate solution for the optimal development of your automation systems.
Together we determine the guidelines and standards for planning your automation system.
In doing so, we comply with your specifications and regulations. We can even take over the planning for your tenders.
Scheduling and budget planning are also part of our project development. We take these points very seriously and calculate realistically.
Through our analysis procedures from the very beginning, you can be sure that we will develop the best solution for your time and budget plan.
Your advantages with intralogistics from PENTANOVA
PENTANOVA has stood for reliable execution and project management for years. As an efficient project partner, we take agreed dates and deadlines very seriously and keep to them.
We pay attention to flexibility and efficiency in project development. Thanks to our own sales engineering and high-quality software products, we can react as quickly as possible to any type of task.  
PENTANOVA develops smart industrial processes. For you and your company, this means that we think outside the box and develop individual solutions for your requirements. 
Our passion for technology and the pursuit of optimisation makes you, our customer, flexible, efficient and competitive. We develop the right answer for every requirement. 
We offer a comprehensive product portfolio in the field of industrial automation systems. This is complemented by our know-how in the field of IT and control technology.
Do you have questions about planning and advice?
Please feel free to contact us. Personal contact and cooperation in a spirit of partnership are our top priorities.