Electrified monorail system
Are you looking for an highly efficient transport system for your intralogistics? If large spatial distances have to be covered or even different buildings have to be logistically linked with each other, the use of a electrified monorail system (EMS) is the obvious choice. In contrast to stationary conveyor technology, you can use an EMS to transport your goods much more efficiently, gently and quickly.
PENTANOVA supplies the right electrified monorail system for your company. Thanks to individual conception and targeted sales engineering, in which we simulate your project and determine your exact requirements, you know what you need right from the start.
Electrified monorail systems from PENTANOVA
Electric monorail systems from PENTANOVA
An EMS is a rail-bound conveyor with individually driven vehicles that move independently on the rail system. EMS systems from PENTANOVA are extremely flexible: The hangers can be individually designed according to your needs and if the utilization of your system changes temporarily or permanently, vehicles can be added without any problems. Likewise, the routing can be individually designed using our innovative switch system and extended as required.
We also take care of your plant after commissioning. With our extensive customer service offer we ensure high reliability and fast problem solving.
You would like to have more information about the conception of a new electrified monorail system? Please feel free to contact us directly.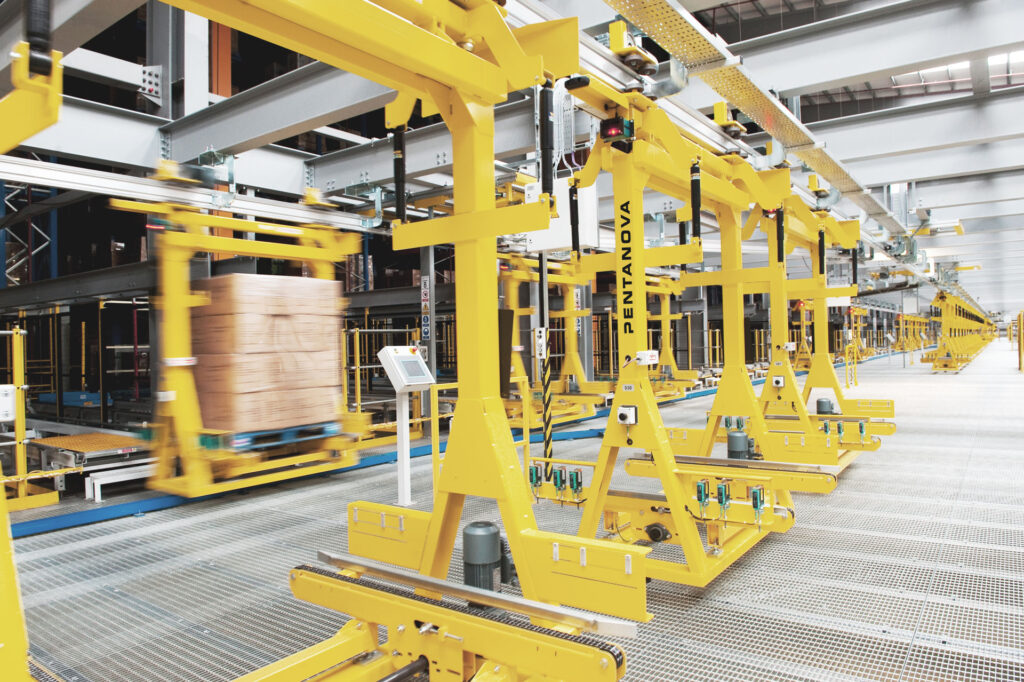 High-performance trolleys are used in PENTANOVA EMS systems. Equipped with frequency-controlled drives and intelligent distance sensors, they enable optimal design of the material flow. Sophisticated control strategies prevent congestion and ensure an even workload in order picking.
A dedicated vehicle control system communicates continuously with the stationary plant control system, allowing routes to be changed or additional vehicles to be integrated into the overall system as required.
Permanent data communication via bus systems enables short reaction times and continuous adaptation to the material flow quantity. 
Twin-Shuttle for even more throughput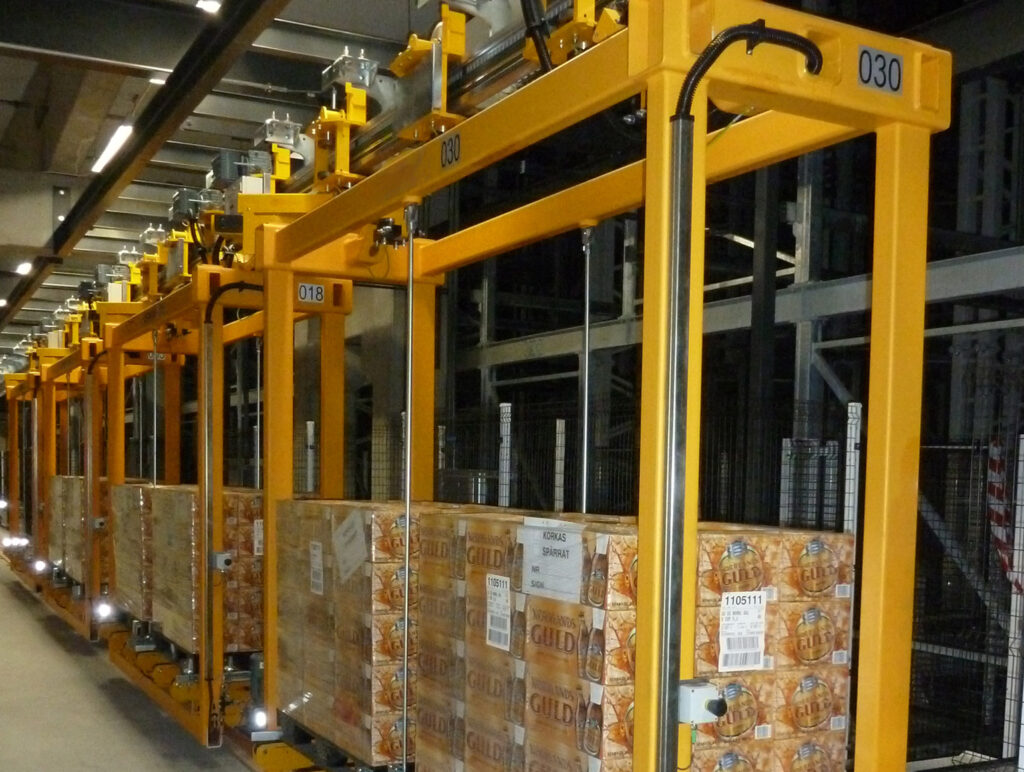 If you want to further increase your throughput, we recommend using an EHB double shuttle (also called Twin-Shuttle ). The Twin-Shuttle offers space for two pallets in parallel next to each other and can thus transport up to two tons in weight.  
The two pallets can even be loaded and unloaded independently of each other. This is done fully automatically by traveling suspension chain conveyors or roller conveyors. 
Do you have any questions about our electric monorail systems? Please feel free to contact us directly. 
Picking-Electrified monorail system: better material flow, better performance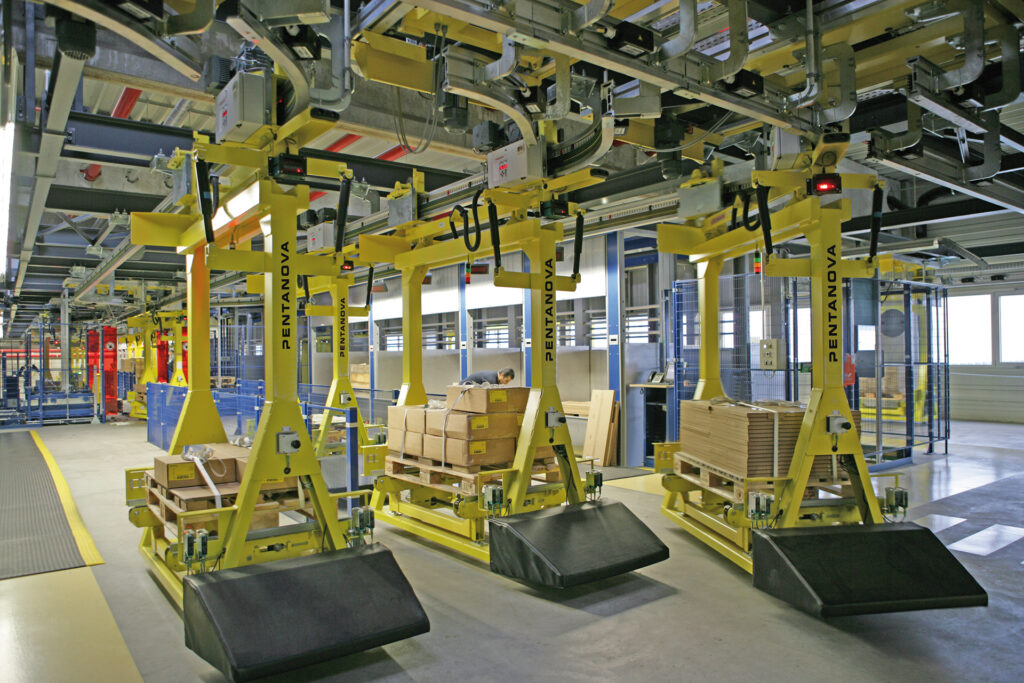 PENTANOVA 's picking EMS is equipped with vehicles specially designed for picking. The technical design of the vehicles supports the workers in picking goods quickly and highly efficiently. This increases the performance many times over compared to manual picking. In addition, the vehicles are equipped with the latest safety technology in accordance with Performance Level D, so that they can be used in zones with passenger traffic without any problems.
With the track-guided vehicles of the order picking EMS, an optimal design of the material flow is possible. In this way, control strategies prevent congestion and ensure an even workload in order picking .
The areas of application of the picking EMS are applications in distribution and goods distribution centers and manufacturing companies that assemble parts or batches for the production process. 
Do you have any questions about our electric monorail systems? Please feel free to contact us directly. 
Climbing Electrified Monorail System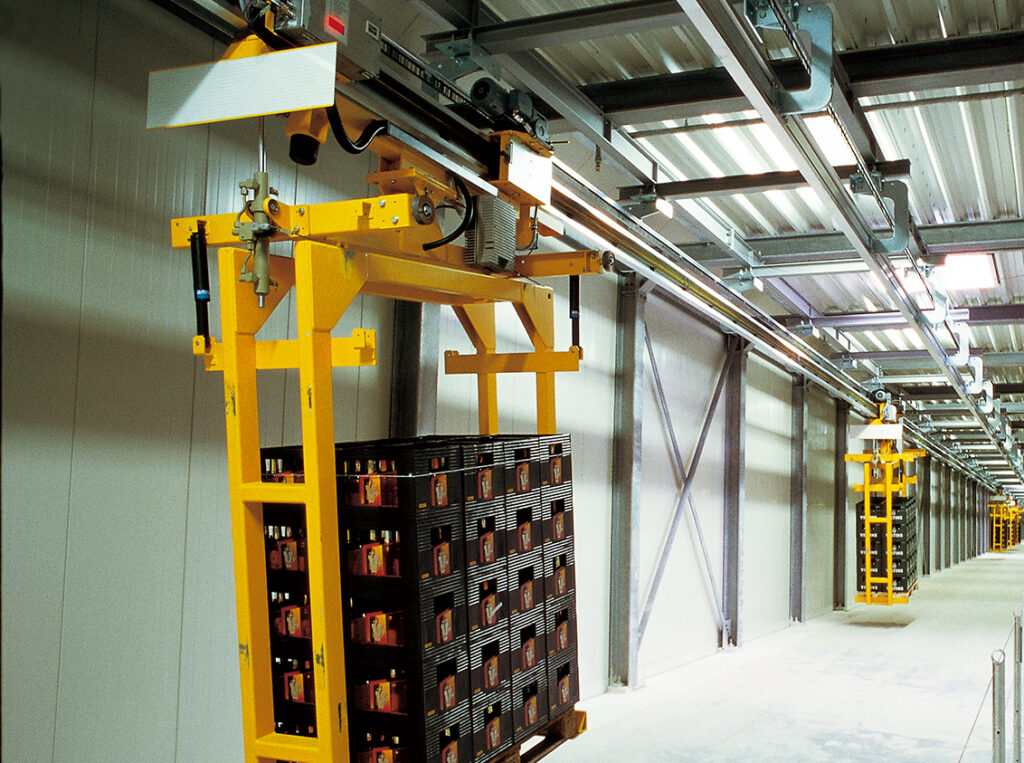 With the climbing EMS from PENTANOVA, differences in height can be easily integrated into a material flow solution. This allows loads of up to 1,000 kg to be transported over inclines without external climbing aids.
The EMS with climbing capability allows for more flexible line layouts at lower investment costs and higher plant throughputs, as the use of lifting stations can be dispensed with.
Do you have any questions about our electric monorail systems? Please feel free to contact us directly.
Freezer proven technology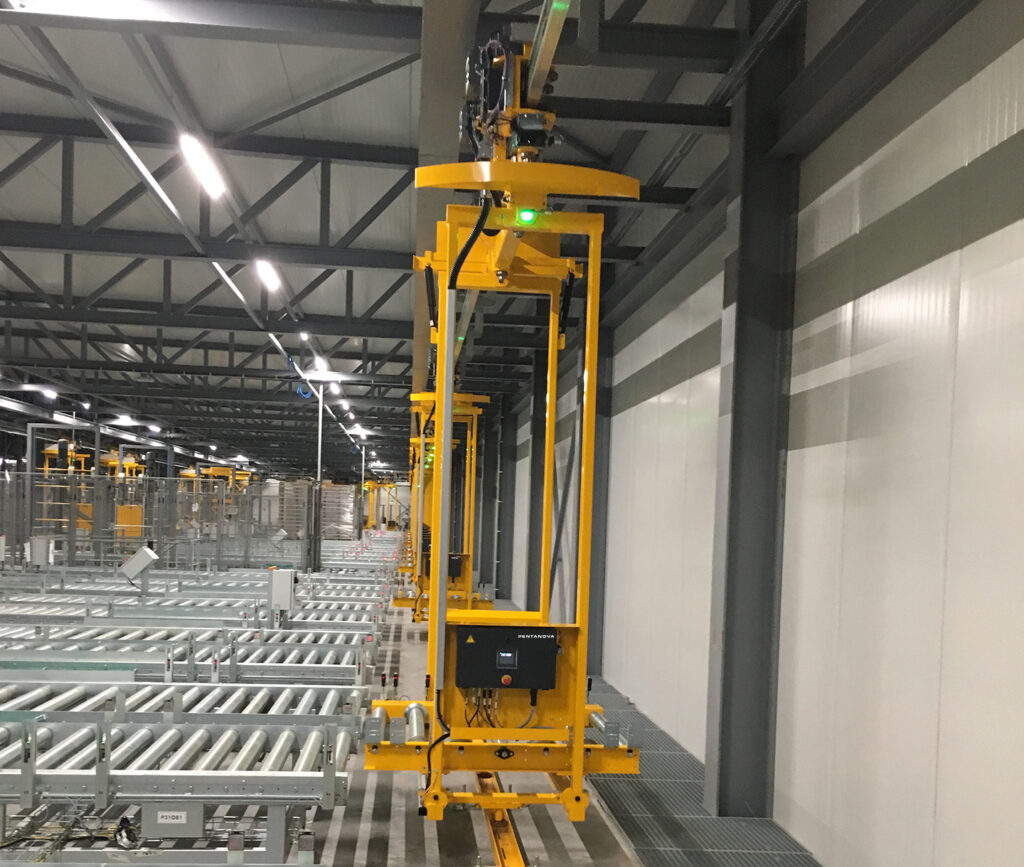 PENTANOVA electrified monorail systems are also suitable for picking tasks under extreme conditions.
Thanks to the use of our robust and proven technology, all versions of our electrified monorail systems function reliably, reliably and with low maintenance even at low temperatures of down to -30 °C. We use freezer-proven and energy-efficient components, as well as freezer-certified electrics and sensor technology.
Your advantages with PENTANOVA
Intelligent and fully automated processes are the future - so let's start with the implementation.
You come first for us! Our relationships are characterised by reliability and trust. We meet agreed deadlines and bring innovative ideas on board.  
We develop customized overall concepts for your company. This results in innovative solutions of high quality that fit your company exactly.  
We are internationally positioned and think globally. Thanks to our compact structure, however, we act as agile and nimble as a medium-sized company. 
Do you have questions about electric monorail systems from PENTANOVA?
Do you have any questions about PENTANOVA electric monorails?
Please feel free to contact us without obligation. Personal contact and cooperation in a spirit of partnership are our top priorities.